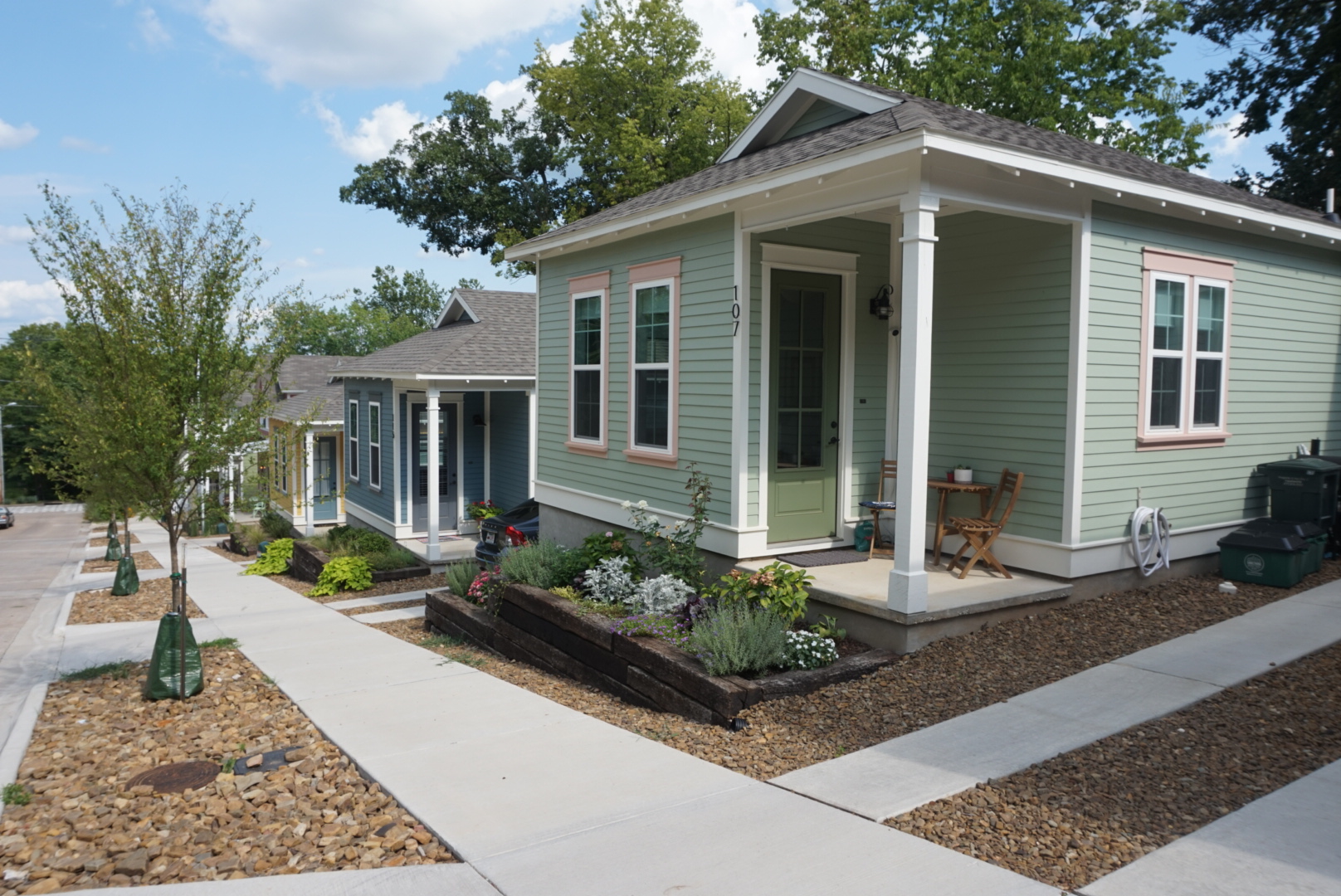 Small infill Development
With a passion for urban infill and a deep understanding of the new infill codes in Northwest Arkansas, Flintlock can help with initial site layouts and analysis, pro formas, and integrated site and architectural plans for single family, multifamily, and commercial developments. Experience in brownfield site, steep slopes, and hillside/hilltop overlay districts as well as Cottage Court / Pocket Neighborhood design.
Photographs of the South Street Cottages, an infill development project designed, managed, and developed by Flintlock Ltd. Phase 1 homes completed and sold, Phase 2 homes currently under construction. See more at www.southstcottages.com
Large Mixed Use Development Site Planning
Conceptual master planning and streetscape design for urban infill and greenfield mixed use development, with an emphasis on walkable density.